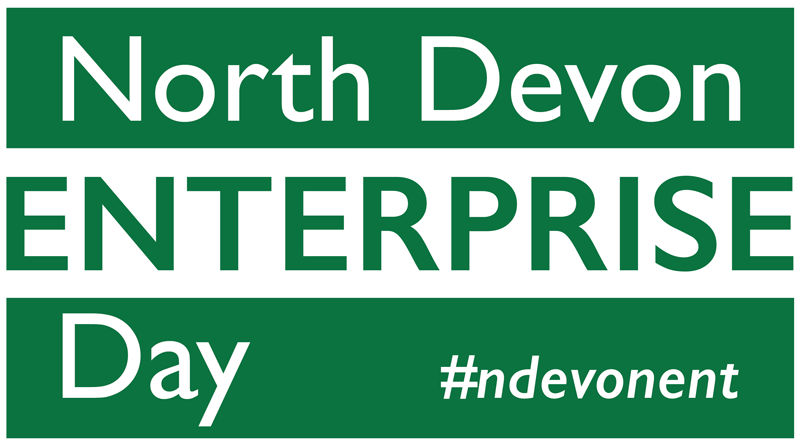 Thursday 24 October 2019
[wpcdt-countdown id="1261″]
North Devon is an enterprising area, but with businesses spread out over 800 square miles, sometimes they can be hard to see.
Let's all work together – either meeting face-to-face or online – to build a more cohesive business community across the area to celebrate North Devon Enterprise Day.
Together we have considerable power to improve North Devon business performance, make the area more prosperous and raise wages across the board – aims that will benefit everyone.
---
What is North Devon Enterprise Day?
North Devon Enterprise Day aims to build a more cohesive business community across the area, encouraging businesses to be enterprising every day, and specifically focusing on Thursday 24 October 2019 when the BBxpo 2019 business exhibition in Bideford hosts a free business networking buffet open to all businesses.
---
We're also creating the North Devon Enterprise Wave, recognising all businesses who are investing, innovating and breaking down barriers to succeed in business.
Register your enterprising business now to get recognised on our list!
---
Who is #ndevonent for?
#ndevonent is for all businesses – large and small, new and established, in every sector.
Join in now
BBxpo exhibition at Devon Hall in Bideford – exhibit or visit.
Ride the North Devon Enterprise Wave – register here.
Social media campaign – use the #ndevonent hashtag to share.
Promote #ndevonent in your town or village.
Arrange your own activities to promote enterprise – we're happy if you want to chat through your ideas – let's talk.
Offer help and advice to other businesses.
Who runs #ndevonent?
Although Business Action magazine came up with concept, all businesses and organisations can join in, develop their own activities and build the event across the area – as long as you link back here and keep to the spirit of North Devon Enterprise Day.